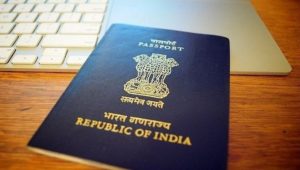 Minor Passport – I
Documents needed for Minor Passport – I:
Parents Can Apply For Minor Passport – I.
1. Aadhar Card Of Minor.
2. Birth Certificate.
3. Parent's Passports.
4. Parent's Aadhar Cards.
Time Period: 4-5 Days.
Note: For Candidates Less Than 4-Years Passport Size Photos Are Mandatory.
If Any Of The Above Documents Are Not Available The Following Documents Can Be Placed As Address Proof:
1. Electricity bill
2. Gas Bill/Gas Book/Gas Connection
3. Rental Agreement
4. Bank Passbook
5. Water Bill
6. Post-Paid Telephone Bill
7. Certificate From The Employer Of Reputed Company (Public Listed Companies- Companies Listed In BSE (Bombay Stock Exchange) Or NSE (National Stock Exchange). Few Examples Of Public Listed Companies For Address Proof – TCS. Wipro.
Validity Of Minor Passport:
Validity of the Minor Passport For Children From 0-Years to 13-Years Shall Be 5-Years.
Validity of the Minor Passport For Children 13-Years to 18-Years Shall Be Either – A. Till Attaining The Major Date (18-Years) or B. 10-Years From The Date Of Applying Of Passport.